Digital Agency 360i Publishes First-Ever "Social Marketing Playbook"
Comprehensive Report Provides Strategic Guidance to Capitalize on New Opportunities in Social Marketing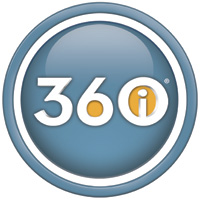 Today, digital communications agency 360i published the Social Marketing Playbook, the first comprehensive report written by marketers for marketers that establishes a foundation for strategically approaching the growing social media landscape in order to devise programs that achieve measurable marketing objectives.
"The rapid growth of social media has created an iconoclastic shift that has altered the rules of customer engagement forever," said Bryan Wiener, CEO of 360i. "This shift has brought about new challenges, but also new opportunities for reaching consumers in more meaningful ways."
Added Sarah Hofstetter, VP of Emerging Media & Client Strategy at 360i, "We produced the Social Marketing Playbook as a vehicle to advance discussions and move social marketing forward for our clients and the industry at large. Marketers can establish deeper relationships with their customers via social channels by combining tried and true marketing principles with social marketing best practices."
The goals of the Social Marketing Playbook are to:
provide a framework for establishing a set of clear objectives and strategy when approaching social marketing;
move beyond the checklist approach and offer a filter for evaluating the myriad opportunities and platforms;
encourage thinking of social marketing as an opportunity to have a continuous, valuable exchange with customers; and
advance discussions on amplifying marketing results through the integration of social marketing and offline campaigns.
In addition to leveraging the insights of 360i's experienced social marketing team, the Playbook also includes guest commentary by industry luminaries, such as:
Randall Rothenberg, CEO of the Interactive Advertising Bureau
Pete Cashmore, CEO of Mashable.com
Greg Galant, CEO of Sawhorse Media and Creator of the Shorty Awards
Jeremiah Owyang, Blogger at Web-Strategist.com
Jeff Pulver, Founder of Pulver.com and Producer of The 140 Conference
"Social marketing opens up a new world where brands and their customers can engage in a direct conversation," said Randall Rothenberg, President and Chief Executive Officer of the Interactive Advertising Bureau. "Having a strategic framework for approaching this new world is critical for any marketer looking to build or reinforce its brands."
Download the Social Marketing Playbook: www.360i.com/playbook.
About 360i
360i is an employee-owned digital communications agency that drives results for Fortune 500 marketers through insights, ideas and technologies. 360i helps its clients think differently about their online presence and evolve their strategies to take advantage of the new world of marketing communications—one where brands and consumers engage in interactive and multi-directional conversations. Current clients include Colgate, H&R Block, JCPenney, NBC Universal, Nestle and Office Depot, among others.
360i is a division of Innovation Interactive, a digital marketing services company. For more information, please visit blog.360i.com
Primary Contact:
Amanda Bird
Brand Manager
360i
(212) 991-4346
[email protected]