Starcom MediaVest Group Named One of Chicago's 101 Best and Brightest Companies to Work For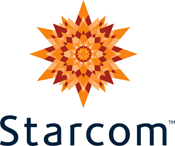 Starcom MediaVest Group (SMG) has been named one of Chicago's 101 Best and Brightest Companies to Work For by the National Association for Business Resources and the Michigan Business & Professional Association. This honor was based on survey responses by SMG employees.
Based upon the associations' criteria of high quality human resource initiatives, SMG proved that its innovative strategies and practices are among some of the best within a diverse group of industries. Various categories were measured in evaluating each company's entry including: communication; community initiatives; compensation and benefits; diversity and multiculturalism; employee education; employee engagement and commitment; recognition and retention; recruitment and selection; small business and work-life balance. Elite awards will also be granted in each category and an overall winner will be honored with a Best of the Best award, announced during a luncheon held on Monday, August 2 at the Oak Brook Marriott.
"The selection, recognition and awarding of this year's 101 companies allows our organization to showcase their best practices. The honorees have clearly demonstrated why each of them would be an ideal place for employees to work. Companies that capitalize on their greatest resource-their employees-know how to attract and retain top talent," said Jennifer Kluge, President of NABR.
About Starcom MediaVest Group
Ranked one of the largest brand communications groups in the world, Starcom MediaVest Group encompasses an integrated network of highly specialized consumer contact companies. SMG's global organization includes strategic marketing communication architects who are highly specialized in media management, response media, internet and digital communications, as well as multicultural, entertainment, gaming, sports, sponsorship, event marketing and media. With nearly 6,200 employees in 110 offices worldwide, SMG delivers brand-building results for many of the world's leading companies. SMG is part of Publicis Groupe (Euronext Paris: FR0000130577) the world's third-largest communications group, the world's second-largest media counsel and buying group and a global leader in digital and healthcare communications. With around-the-world activities spanning more than 104 countries on five continents, the Groupe employs as many as 44,000 professionals. SMG is a member of Publicis Groupe's VivaKi, a global digital knowledge and resource center that leverages the combined scale of the autonomous operations of its members to develop new services, new tools and new partnerships.
Primary Contact:
Lena Petersen
(312) 220-4169
lena.petersen@smvgroup.com