Woodbine Promotes Vickie Canada to Creative Director

Brand Revitalization agency Woodbine announced today that Vickie Canada has been promoted to Creative Director and will oversee the company's creative product across all accounts and across all mediums.
"As Woodbine grows and our clients' needs continue to evolve, Vickie is the right person to lead our creative team," said Peter Mitchell, Woodbine President & CEO. "She has a rare ability to understand the brand and consumer from all angles, and then lead her team toward a solution that is not only creative, but also delivers business results."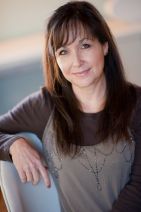 Canada, who has been with Woodbine for six years and was previously Group Creative Director, is an award-winning designer/art director who works fluidly across all mediums and has brought many brands to life (and some back from the brink). She has led teams on several key Woodbine accounts, including High Point Regional Health System, Fafard, Levolor, Kayser-Roth and Piedmont Environmental Alliance, developing memorable campaigns and providing measurable results. Her work has won a national Addy and many local and regional Addys, and been featured in PRINT and HOW magazines several times.
Prior to joining Woodbine in 2004, Canada worked on numerous national accounts, such as Northface, Wrangler, Jansport, Lee and Nokia, at agencies Bouvier-Kelly, The Holt Group and Spin Communications. A North Carolina native, she received her graphic-design degree at East Carolina University and today lives in Greensboro with her husband and two active teenagers.
"With our wonderful creative group (that's growing as we speak) and several new accounts, I'm honored to have the opportunity to advance Woodbine's creative reputation and further build on our Brand Revitalization expertise."