G2 USA Names Lucia Matioli to New Role as Group Creative Director
Retail Design Veteran to Lead Branding & Design Practice Creative Teams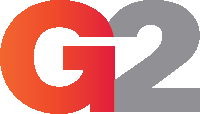 G2, a top-five global marketing services agency, today announced the appointment of Lucia Matioli to the new role of Group Creative Director in G2 USA's Branding & Design practice. Matioli will oversee the branding and design creative teams in G2's New York office.
Originally from Southern California, Matioli began her career in San Francisco as an art director at The Gap and Old Navy, where she was responsible for brand development and in-store marketing, and helped to launch the Old Navy brand. Subsequently, she launched her own design firm, working with clients such as Netflix and Levi Strauss. In 2002, she moved to New York, where she produced award-winning work for clients such as Ecko Unlimited, Jet Blue and vitaminwater. Later, Matioli returned to an in-house role, serving as Vice President and Creative Director at Marc Ecko Enterprises. Most recently, she held long-term assignments at Interbrand and Lippincott Mercer, where she led large, multidiscipline teams for clients including AT&T, Xerox, Thomson Reuters and Delta Airlines.
"Lucia is an imaginative and talented creative director with a strong eye for design, branding and packaging," said Matt Egan, Executive Director and Practice Lead, Branding & Design, G2 USA. "She will play a key role in the continued delivery of design excellence for our current and future clients. I'm thrilled to welcome her to the creative leadership at G2's Branding & Design Practice."
"Lucia has worked with some of the world's strongest brands, and we feel very fortunate that she chose to join the Branding & Design Practice at G2 USA," said John Paulson, CEO, G2 USA. "She is an inspired and inspiring creative leader, and we look forward to her leadership and creative contributions to our Branding & Design team."
About G2 USA
G2 USA is a top-five brand activation agency that helps marketers Maximize Brand Commitment. A part of the G2 Worldwide global network of companies, G2 USA's multifaceted service offering brings together direct marketing, data analytics, shopper marketing, branding & design, promotional marketing, communications planning and digital/interactive marketing, to create innovative and compelling marketing programs for our clients. G2 USA utilizes unique and proprietary tools to gain insight into the consumer's Purchase Decision Journey, from consideration to brand selection. G2 USA is headquartered in New York, and has offices in Chicago, Cincinnati, Los Angeles, Philadelphia and San Francisco. Clients include Adobe, Aetna, Campbell Soup Company, EA, Heineken, J.M. Smucker, Kraft, Liberty Mutual, Procter & Gamble, Pfizer and Waste Management. G2 USA is part of the WPP group (NASDAQ: WPPGY). For more information, visit www.g2.com.
Primary Contact:
Andrea Derby
G2 Global Headquarters
(212) 546-1372
(646) 833-9033
[email protected]